welp, this is awkward.

i'm a bit late in posting,
BUT i hope you enjoy this pinter-test.
lemme tell you, i sure did.
reese's bottom no-bake mini cheesecakes.
yea, it's a mouthful.
but dude, totally worth it!
easy to make,
delicious in your mouth,
but a little hard on the waste-line.
i give this recipe four and a half blondes.
hope you get a chance to enjoy them
in the very near future!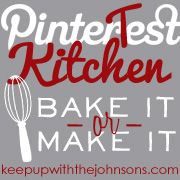 but you should check out other folks'
cincerely,
cindy