i have a dream.
a dream to be a lean, mean, fighting machine.
a dream where i can be buff and eat chocolate.
so far, this dream has not been a reality,
but i'm hoping with this recipe
i may be able to see my dream come to fruition.
well, at least the chocolate aspect.
may i introduce you to primal fudge.
i had to buy almost all of the ingredients,
which was not my fave, but i think worth it.
blend all of the ingredients in a blender,
pour in muffin tins, and refrigerate for 30 minutes.
pretty simple, yea?
here are some tips:
don't buy your ingredients at safeway unless they are on sale.
it's all really expensive, otherwise.
layer the ingredients in the blender well.
aka, don't put the almond butter on the bottom.
go with the cocoa.
the best part is the end result:
rich, satisfying chocolate where one really is enough.
overall, this recipe gets four and half blondes.
and i get to be one chocolatey step closer to my dream.
pinning up with jess: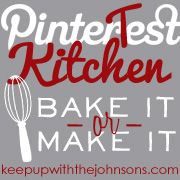 cincerely,
*dreaming* cindy