Sluggard.
such an ugly word.
but the reality is, i'm lazy.
i'm easing myself back into the pintertest world with this no brainer recipe.
pumpkin brownies.
two ingredients.
five if you include the frosting.
check it.
1) put the brownie mix and pumpkin in a bowl; stir.
2) grease pan and put in the oven for 25min at 350 degrees.
3) in another bowl, cream a stick of butter and 1/4 teaspoon of pumpkin pie spice together. add 2 cups of powder sugar and mix with electric blender.
4) let brownies cool and then frost.
5) consume with joy.
so easy, right?
pinterest win
linking up with jess here: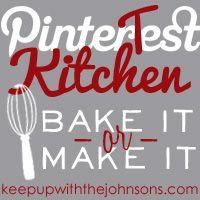 ps, this new button is rad!
well done, katy!