hey all.

i'm almost a week late in posting.
many apologies.
my love for pumpkin continues in this post.
pumpkin chocolate chip cookie dough dip.
this was my first time trying a cookie dough dip
and i really liked the results, especially after doubling the amount of chocolate chips.
it was easy and delicious.
i served with graham crackers only,
but very much wish i had some gingersnaps.
but i think it was a hit nonetheless!
gingerbread cookies are my favorite christmas tradition.
i used to beg my mom to make them every year
and then my roommate and i would make them in college.
i tried this recipe this year and really like it!
oh, pardon the decapitated gingerbread woman.
i have some rolling out skills to learn.
happy pintertesting, folks,
and happy new year!

linking up with jess here: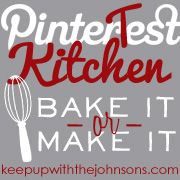 cincerely,
cindy