the last two months, i've shared a recipe having to do with pumpkin.
the holidays are in full swing
and so i still get to blog about pumpkin.
truly, my favorite ingredient.
this month, pumpkin chocolate chip cookies.
i added them to pinterest just so i could
share all its glory with the world.
i've been making these cookies for the past two years
and they never do me wrong.
trust me, you need them.
the cookie dough is just as delicious as the finished product.
i don't add the powdered sugar
cause i don't want to ruin a good thing.
i've used semi-sweet and milk chocolate chips before.
if someone uses dark chocolate chips. please report back!
just enjoy with a nice, cool glass of fat free organic milk from TJ's.
you won't regret your decision.
not for one minute.
linked up w/jess here: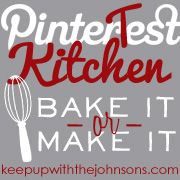 cincerely,
cindy